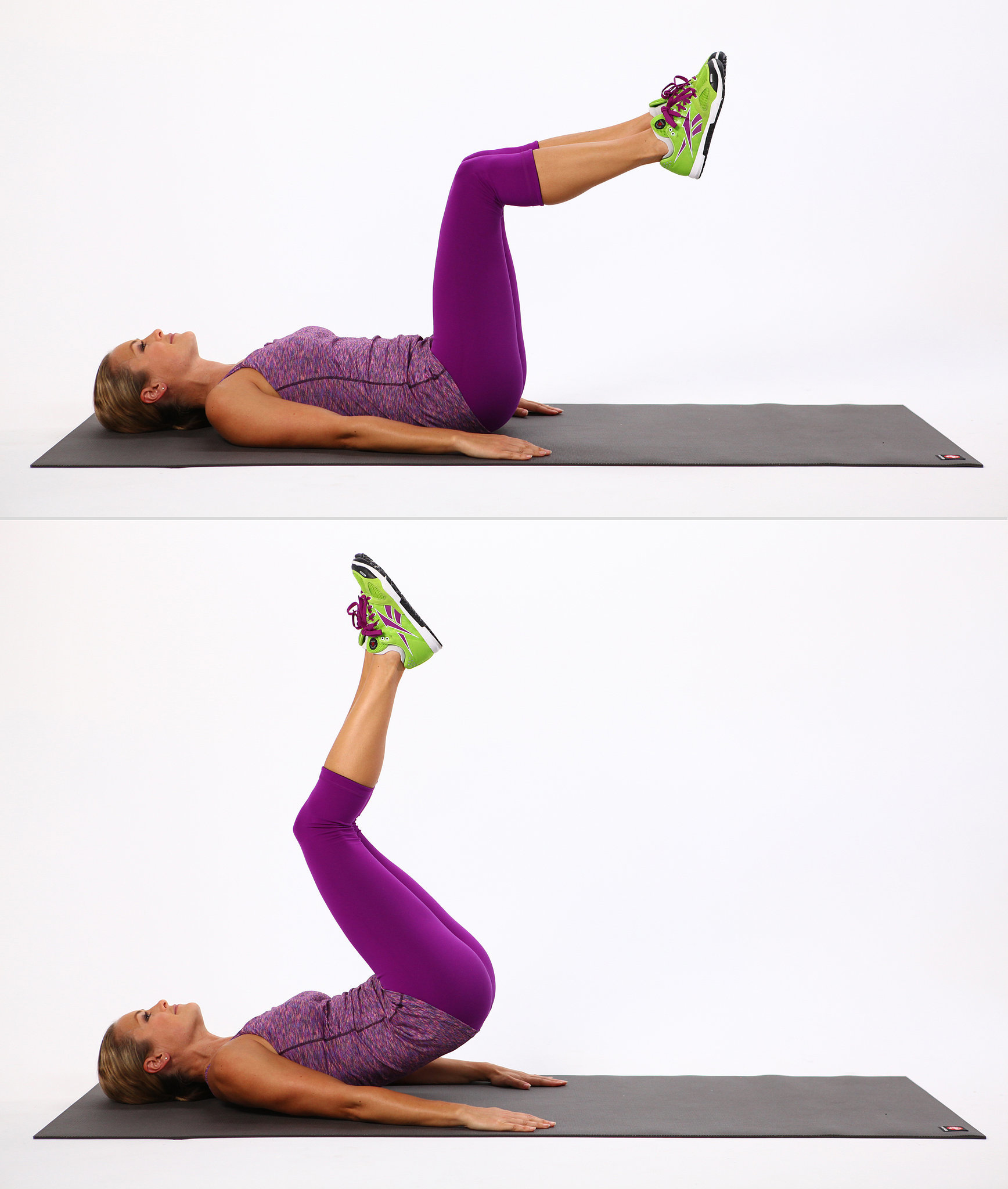 Lie on your back on the floor. Place your hands on the floor beside you.
Bring the knees in towards the chest with your feet together.
Use your abs to slowly curl the hips off the floor and into your chest, now slowly lower them back to the starting position to complete one.
Don't swing your legs to create momentum, use your abs — after all this is an ab exercise.